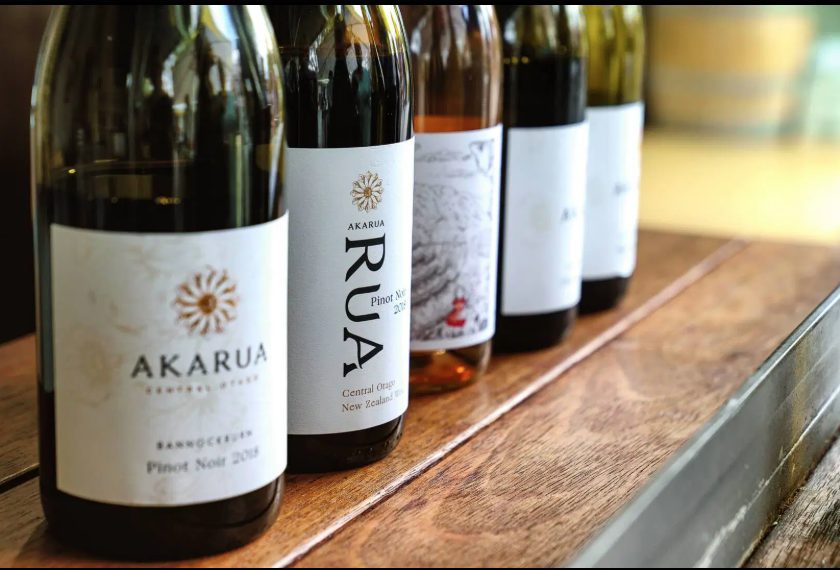 Where can you find La Dolce Vita? The Sweet Life can be found wherever you are in my opinion, not just in Italy. Recently I had an amazing chance to travel to New Zealand and wow they really live The Sweet Life there!
The area around Queenstown, New Zealand is surrounded by soaring snow capped mountains, glacier lakes and fiords but there is so much more to see and do. It's time to get out and enjoy the clean air and the amazing outdoor activities with awesome wine and food to boot!
Whether you drive yourself or hop on a group wine tour you'll find many amazing vineyards on the South Island. We toured the wine region of Central Otago and the Gibbston Valley with Appellation Wine Tours.
When travelling it helps to stay flexible in case the weather cancels your plans or someone gets sick. (Been there done that!!) Be flexible and have options just in case. This happened to us twice recently as inclement weather conditions grounded our helicopter trips to Milford Sound. Plan B! Drink wine.
Hard to believe but it happened again a few weeks later when my husband got very ill when we went to Nantucket, MA for the Christmas Stroll weekend and spent it in bed instead of out enjoying all the festivities.
We explored in the region around Queenstown and the gorgeous Kawarau Gorge where bungy jumping was born. OMG! They are crazy but what fun to watch. Oh yeah and the color of that water. SWEEEEEEET!
We learned this area faces North which at first totally confused us Northern hemisphere folks but enhances the wine by allowing the vines to ripen later with warm days and cool nights as well as sunshine all year around.
Our first stop was the boutique Kinross winery which has both a tasting room, a restaurant and cottages. Our wine advisor was incredibly knowledgeable and guided us through 6 wines from local producers without their own cellar doors. They featured wines from Coal Pit, Domaine Thomson, Hawkshead, Kinross, Valli and Wild Irishman and gave us the stories of each label and winemaker and why their wine was unique.
Wine pioneer, Grant Taylor was the force behind this wine region although wines were first planted here way back in 1864. Today, there are over 100 wine brands in this region. Taylor is one of New Zealand's most awarded Pinot Noir winemakers. Besides Italy's Brunello I am a huge fan of Pinot Noir!
Our next stop was Gibbston Valley Winery which again has both a a tasting room and a restaurant. People were just hanging out enjoying some spring sunshine. We got a tour through the vines and a wine tasting in the largest wine cave in New Zealand.
Near Lake Hayes was our third stop of the day. Akarua Wines and Kitchen by Artisan also has a tasting room and a restaurant. Let me just say the food is stunning and delicious! It is matched to the wines creating a lunch you'll never forget.
Akarua encompasses a small historic renovated cottage and lovely gardens that were just starting to bloom as it was early spring.
Not sure if you can have too much wine but all the nibbles kept us from getting tipsy 🙂
Just incredible food and wine to match. I was lucky enough to go here twice. Once for photography and then just to relax and enjoy. I highly recommend stopping in for breakfast, lunch or dinner and it's only 20 minutes from Queenstown.