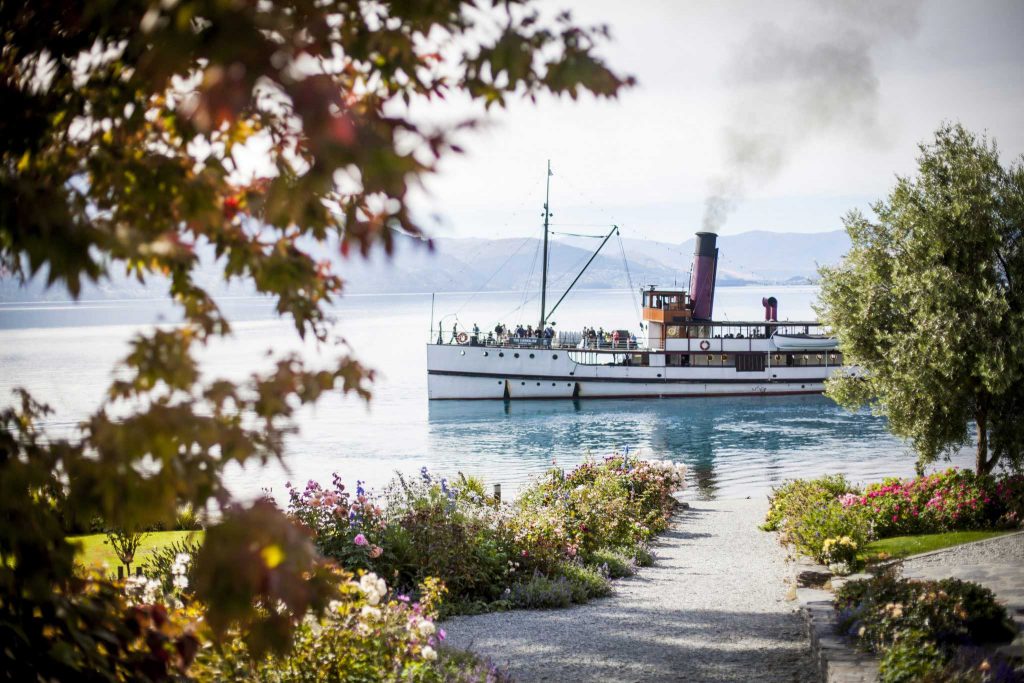 Combos … combination tours … combining two or more activities is fast becoming a popular option for those enthusiastic busy travellers not only wanting to save a dollar, but perhaps more importantly these days – time!
Booking activities in themselves can be a very time-consuming and monotonous process; and therefore, having activities organised in such a way as to maximise time, is crucial.
In a busy tourist town such as Queenstown with literally hundreds of "things to do", travellers are intent on ticking off as many activities as possible into as little time as possible. It is common knowledge that Queenstown is not a cheap destination and staying for a shorter period of time whilst still accomplishing the "must dos" is the intelligent way to go!
Over the past couple of years, this has become more and more apparent, especially when our clients contact us to request changes to their wine tour dates to fit in with their other activities. How laborious for them! We had a lightbulb moment — hey, we're locals, we have the know-how and the relationships; let's add the booking of other activities (together with ours) to our repertoire.
So, with the help of our combination business partners, who have provided us with discounted prices, we are now able to offer an array of cost-effective combos!
For our direct clients it's as easy as booking through our website and for our local agents, our online booking system … but of course, all bookings can still be made by a good old simple phone call to us.
These activities not only complement our own wine tours but are some of the most popular "tick off" activities in the Queenstown region.
We are delighted to present combination tours :
9 holes of morning golf at Millbrook or Arrowtown Golf Course (including cart and golf hire)
An afternoon exploring neighbouring wine country on our small-group Boutique Wine Tour.
Private or Group wine tour options available.
Morning and afternoon transfers available.
Book Now – Millbrook Golf & Boutique
Book Now – Arrowtown Golf & Private Boutique
Book Now – Millbrook Golf & Private Boutique
90 minute scenic morning cruise on the 106 year old coal fired vintage steam ship.
Joins afternoon Classic Wine Tour.
Includes transfer from Queenstown central for Classic Wine Tour and transfer back to hotel at end of wine tour.
Be greeted at your accommodation by your specialist wine guide in a luxury vehicle.
Sit back and take in scenic drive out to the Gibbston wine region.
After your first tasting experience, you will by meet by your exclusive helicopter for an spectacular one-way, scenic flight over wine country in an Airbus H120 helicopter.
This stunning flight takes you to the back of the Remarkables mountain range with a landing on Slapjacks point. Take time for photos before continuing by to land to enjoy an a la carte lunch with wine and further tastings.
Tour runs from 10:30am – 3:30pm. Minimum of 2 people needed to book this tour.
Meet at Steamer Wharf for your adrenaline-fuelled hour jetboating ride at 10am.
Guide collects you directly from wharf to join the Boutique Wine Tour.
Be dropped back at your accommodation at the end of wine tour.
Choice of Kea or Moa ziplines with Ziptrek Eco Tours.
Join afternoon Classic Wine Tour.
Includes transfer back to hotel at end of wine tour.
Book Now – Kea / Classic Wine Tour
Book Now – Moa / Classic Wine Tour