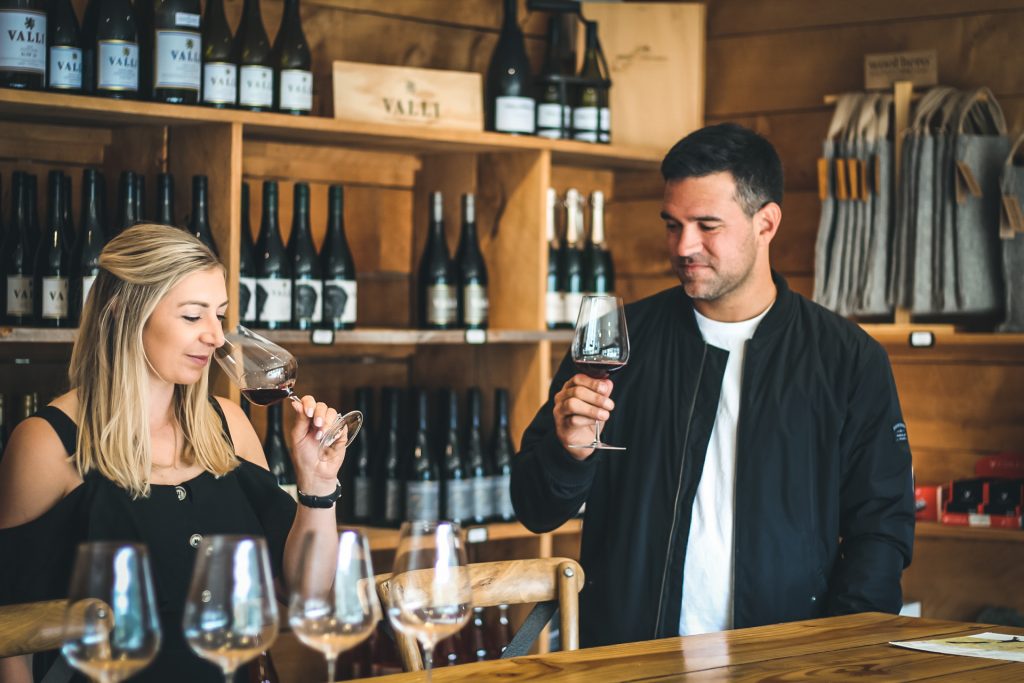 Want to learn how to taste and evaluate a glass of wine like a wine connoisseur? If you want to swirl, sniff and sip like a pro then check out these top tips from award-winning Central Otago boutique winemaker, Waitiri Creek Wines.
Navigating the world of wine drinking can be an overwhelming experience for new wine drinkers. "However, all you really need to drink wine correctly is to be curious and enthusiastic to try new things," says Alistair Ward founder and owner at Waitiri Creek Wines. Each wine has its own personality reflecting the type of grape, vintage (year) local climate and winemakers flair, he says.
The first step in tasting wine is to inspect the wine colour. The colour of wine gives you hints about its style, body and character. The colour can also indicate the wine's age. Usually, white wine deepens in colour as it gets older while red wine becomes paler.
You can examine the wine by looking straight down into the glass, then holding the glass up to the light, and finally, give it a tilt, so the wine swirls toward the edges. "This will allow you to see the wine's full color range," comments Alistair.
If the colour looks quite pale and watery near its edge as you swirl it, this suggests that the wine could be lacking in flavour. In white wine, if the colour looks tawny or brownish (or orange in red wine) this is indicative of an older wine or a wine that has been oxidized and may be past its peak.
Now that you've given the wine a good inspection, you should now be ready to take a good sniff. Give the glass a swirl as swirling will aerate the wine and releasing all the aromas. "Take a few quick, short sniffs, then step away and see what smells you can identify," adds Alistair. Common wine aroma includes descriptors of fruity, woody, pungent, floral, spicy, nutty, and chemical.
The next step is the fun part – tasting! Take a sip and swirl it around in your mouth until it coats every part your tongue. "This will warm up and aerate the wine, which helps in releasing its unique flavors," advises Alistair. The palate of the wine should reflect the aromas as flavours. Here is what to look out for:
Acid: Acidity is what causes the mouth to water and is what makes wine taste so refreshing and vibrant.
Tannin: Tannin is present in grape skins and is a bitter flavour and causes the dry feeling in your mouth. Ripe tannin contributes to the viscosity ( or thickness) of a wine.
Alcohol content: The alcohol content of a wine is the amount of ethyl alcohol in a wine. A wine with a low alcohol content may taste sweeter on the palate.
The body: The body describes the weight of the wine. It can be light or heavy, soft or firm, sweet or dry.
Now that you understand the basic steps of wine tasting, it's time to experiment on your own. Teaching yourself to taste wine engages the senses of sight, smell, taste, and touch, all with the goal of finding a wine that you can enjoy with your favourite friends and food.
Repost with permission from Waitiri Creek Wines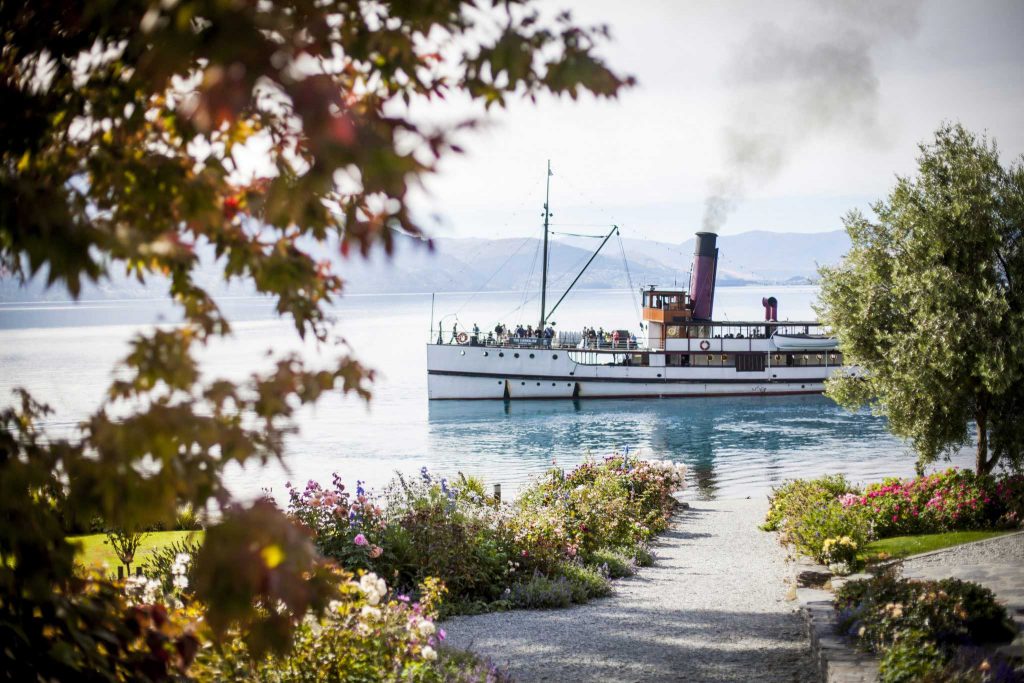 Combos … combination tours … combining two or more activities is fast becoming a popular option for those enthusiastic busy travellers not only wanting to save a dollar, but perhaps more importantly these days – time!
Booking activities in themselves can be a very time-consuming and monotonous process; and therefore, having activities organised in such a way as to maximise time, is crucial.
In a busy tourist town such as Queenstown with literally hundreds of "things to do", travellers are intent on ticking off as many activities as possible into as little time as possible. It is common knowledge that Queenstown is not a cheap destination and staying for a shorter period of time whilst still accomplishing the "must dos" is the intelligent way to go!
Over the past couple of years, this has become more and more apparent, especially when our clients contact us to request changes to their wine tour dates to fit in with their other activities. How laborious for them! We had a lightbulb moment — hey, we're locals, we have the know-how and the relationships; let's add the booking of other activities (together with ours) to our repertoire.
So, with the help of our combination business partners, who have provided us with discounted prices, we are now able to offer an array of cost-effective combos!
For our direct clients it's as easy as booking through our website and for our local agents, our online booking system … but of course, all bookings can still be made by a good old simple phone call to us.
These activities not only complement our own wine tours but are some of the most popular "tick off" activities in the Queenstown region.
We are delighted to present combination tours :
9 holes of morning golf at Millbrook or Arrowtown Golf Course (including cart and golf hire)
An afternoon exploring neighbouring wine country on our small-group Boutique Wine Tour.
Private or Group wine tour options available.
Morning and afternoon transfers available.
Book Now – Millbrook Golf & Boutique
Book Now – Arrowtown Golf & Private Boutique
Book Now – Millbrook Golf & Private Boutique
90 minute scenic morning cruise on the 106 year old coal fired vintage steam ship.
Joins afternoon Classic Wine Tour.
Includes transfer from Queenstown central for Classic Wine Tour and transfer back to hotel at end of wine tour.
Be greeted at your accommodation by your specialist wine guide in a luxury vehicle.
Sit back and take in scenic drive out to the Gibbston wine region.
After your first tasting experience, you will by meet by your exclusive helicopter for an spectacular one-way, scenic flight over wine country in an Airbus H120 helicopter.
This stunning flight takes you to the back of the Remarkables mountain range with a landing on Slapjacks point. Take time for photos before continuing by to land to enjoy an a la carte lunch with wine and further tastings.
Tour runs from 10:30am – 3:30pm. Minimum of 2 people needed to book this tour.
Meet at Steamer Wharf for your adrenaline-fuelled hour jetboating ride at 10am.
Guide collects you directly from wharf to join the Boutique Wine Tour.
Be dropped back at your accommodation at the end of wine tour.
Choice of Kea or Moa ziplines with Ziptrek Eco Tours.
Join afternoon Classic Wine Tour.
Includes transfer back to hotel at end of wine tour.
Book Now – Kea / Classic Wine Tour
Book Now – Moa / Classic Wine Tour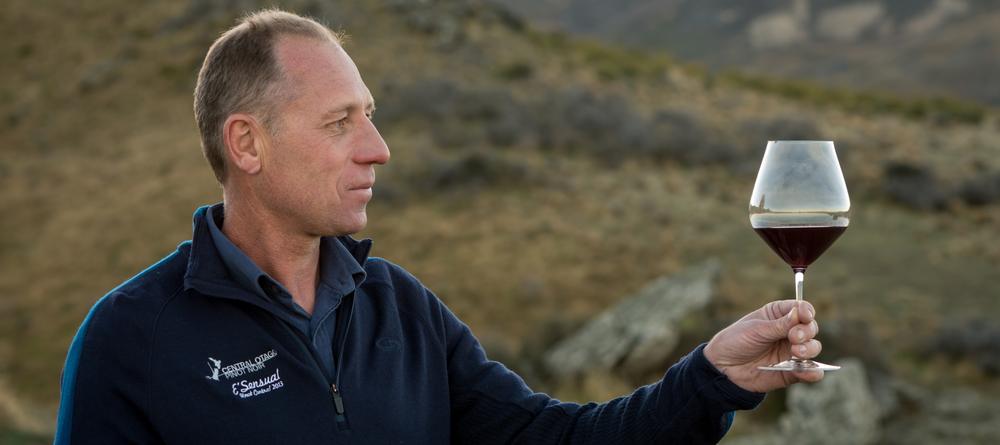 A pioneering Central Otago winemaker has added another gong to his list of achievements: being named a New Zealand Winegrowers Fellow for 2020.
Like all wine vintages, the award to Rudi Bauer of Quartz Reef has taken time, in this case delayed by Covid-19.
Mr Bauer said he was notified of the honour, which comes for his services to the wine industry, in particular pinot noir, last week but any official presentation was on pause until alert levels permitted one to take place.
While it was an honour, there were ''so many others behind this'', he said.
''It's the collective that makes pinot noir of world-class quality.
''Central [Otago] is now a worldwide recognised production region.''
Once a year the New Zealand Winegrowers association awards fellowships to individuals who have made an important contribution to the wider wine industry.
Widely considered as a far-sighted pioneer of the Central Otago wine region, Mr Bauer said he joined other Central Otago wine producers Alan Brady, Robin Dicey and Steve Green who have been granted a fellowship.
It was industry recognition that complemented his existing honours that include winemaker of the year in 1999 and again in 2010.
He was also the first New Zealand winemaker nominated for the prestigious Der Feinschmecker Winemaker of the Year in 2010.
Born in Salzburg, Mr Bauer gained his degree in viticulture and winemaking in Austria and Germany before coming to New Zealand in 1985 on a six-month working visa.
He fell in love with the country, the wine and a Kiwi girl (not necessarily in that order).
He worked at Mission Vineyard in Hawke's Bay until 1989, doing vintages in his off- seasons in California and Oregon. The Oregon experience gave him a taste for pinot noir, and he moved to Central Otago to make the region's first gold and trophy pinot noir at Rippon Vineyard in 1991.
He moved on to Canterbury, producing consistent medal- winners at Giesen for five years, before returning to Central Otago where in 1996 at Bendigo he created Quartz Reef, specialising in pinot noir, pinot gris and methode traditionnelle.
By Jared Morgan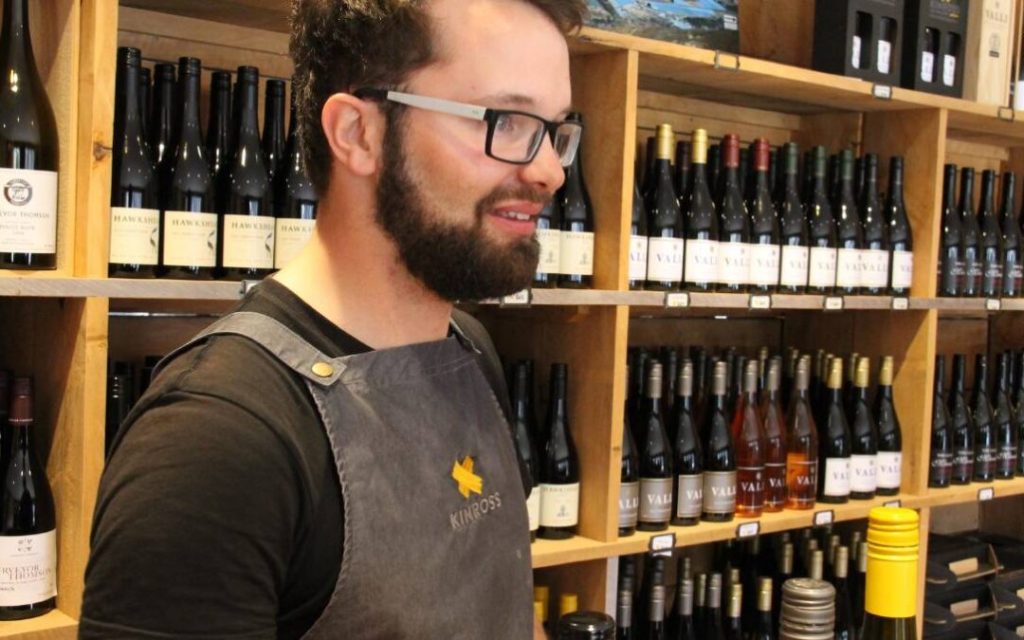 I must admit that I've never been game enough — or is it silly enough? — to go for a bungy jump, but I have flown into Queenstown.
Not that I found that so bad, despite the proximity of some pretty rugged terrain, though I'm told that when the clouds and turbulence close in it can get a bit hairy.
Actually the flight in is quite mesmerising on a near-fine Spring day, with peaks all the way from the South Island's west coast to Queenstown freshly dusted with snow and looking just simply gorgeous.
You suddenly realise that it's very different country to the rolling hills and flat plains of Central Western NSW where my journey had commenced very early the day before.
The jump off Kuwarau Gorge Suspension Bridge
And the next day I was driven right past the Kuwarau Gorge Suspension Bridge where AJ Hackett took bungy jumping to a commercial level in 1989 and gained worldwide notoriety for Queenstown.
I'm picked up from the airport by Roman Lee-Lo, the Director of Operations at the very classy lakeside Rees Hotel, and given a quick tour of the city, which I'm assured is going absolutely gangbusters, before joining him for dinner in the hotel's True South Dining Room, but that and the Felton Road wine dinner a few nights later are worthy of their own stories.
Next morning I'm met in the Rees foyer by Gavin Traill, one of Appellation Wine Tours most experienced guides, originally based in the UK but these days an old Queenstown hand.
Arrowtown … charming, historically significant.
The plan is to have a look in the morning at a range of local sites, for me to choose somewhere for lunch in the Queenstown tourist mecca of nearby historic Arrowtown, and then to try out a few Central Otago wineries in the afternoon.
All seems to go exactly according to plan, though I must admit to getting rather quickly blasé about the natural beauty of the city and its immediate surrounds. Friends who've absolutely fallen for the place are quite correct in their judgment.
The drive to our first stop, Lake Moke, is inspirational — more untrammelled, rugged snow-covered peaks, hills as green as Ireland's transposed against bright blue lakes, and still more snow-covered peaks.
Lake Moke itself is incredibly beautiful and peaceful — an isolated, largely uninhabited backwater with just a few campers offering the bones of civilisation.
Gavin Traill and Lake Moke … an inspirational stop.
It's reached along a very driveable stretch of dirt road but I reckon you'd have to know its whereabouts to find it. I only discover later that film director Jane Campion has a women's camp further along the lakeshore.
After this dose of beauty you think of anything subsequent as being a little bit ordinary, but it ain't necessarily so, as Normie Rowe used to croon.
I meet the affable, if slightly overwhelming American-born artist Thomas L Brown and tour his impressive studio, and I pause for a while and gawk at Lake Hayes, which is much larger than Lake Moke and is on the way to the substantial settlement of Arrowtown.
Kinross … a great tasting of wines by smaller growers.
Arrowtown is charming, historically significant for its gold-prospecting background and contains many of the passers-be-aware tourist trappings.
I choose Terra Mia, a jovial, family-run, more-than-passable, main-street Italian joint for lunch and down a pretty handy pizza with a couple of glasses of local rosé.
Then it's off, as part of a group of five rather than as a solo customer, on a Central Otago wine tasting.
The terrain around Queenstown … snowy mountains and green hills.
Not so long ago they reckoned that Central Otago was too cold for viticulture, but, though it's probably the world's most southerly wine region, it experiences quite hot, dry summers and has no problem ripening some of the world's best pinot noir.
One of the participants has been world-renowned film actor Sam Neill, who started his Two Paddocks venture in 1993.
These days, the area sports more than 40 significant vineyards and wineries, three of which I covered that afternoon — Akarua Wines, Gibbston Valley and Kinross.
Kinross … a great tasting of wines by smaller growers.
The latter was certainly the most interesting, acting as cellar door for a number of Central Otago's smaller producers.
For a former winemaker, it was a bit of a 'dog-in-a-forest exercise' of what to try next but I think it was Grant Taylor's pinots from Valli Vineyards that really set the tastebuds thinking and chattering.
He's won the title of producing the world's best pinot noir an unprecedented four times in London in respected international competition and it's quite obviously world-class red.
A sip certainly set the scene for the following night's degustation dinner at the Rees Hotel and a line-up of Central Otago pinots from Felton Road, one of the region's top producers of the variety.
John Rozentals was a guest of the Rees Hotel and Queenstown Tourism.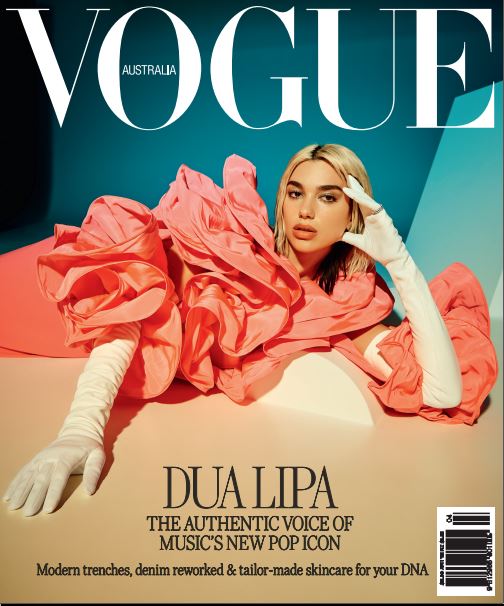 QUEENSTOWN IS BEST known as New Zealand's adventure travel capital, with its ski fields on the imposing Remarkables and surrounding mountains, jet-boat rides and, of course, bungee jumping. But this South Island town has also become an epicentre for sustainable tourism ventures addressing the growing demand for more environmentally responsible holidays. Here you can do the rounds of certified-organic wineries making magnificent pinot noirs and white varietals and take a tour of rugged Queenstown back country in a Tesla Model X powered by renewable energy, and return to town for a night of locally sourced fine dining before retiring to a five-star hotel that's enthusiastically embraced sustainable practices.
Encouraging the drive to more responsible tourism is a national government with an appetite to address the challenges of climate change and which has committed the country to becoming a world leader in climate action. Then there's the partnership between Air New Zealand, Tourism New Zealand, the Department of Conservation and the Maori tourism body, among others, to develop the Tiaki Promise. This initiative encourages both overseas and Kiwi travellers to experience the country in a considerate way that protects New Zealand's environment for future generations and respects local cultures. Visitors are asked to commit to the Tiaki Promise at the beginning of their journey to New Zealand – go to tiakinewzealand.com for full details.
ORGANIC WINE TRAIL
The Central Otago wine region is home to dozens of world-class wineries, including more than its fair share of organic producers. In fact, around 25 per cent of the vineyard land area in the region is certified organic or biodynamic, well above the national average. Appellation Wine Tours (www.appellationwinetours.nz) can create a customised itinerary to visit the cellar doors of some of the leading sustainable wineries of Central Otago. This may include Quartz Reef (www.quartzreef.co.nz), a pioneer in biodynamic wine-making under Austrian-born Rudi Bauer. Bauer converted the first vineyard in the region to organic production, a process he started in 1989 and which took three years to complete. You can sample Quartz Reef's award-winning biodynamic sparkling wines, pinot gris and pinot noir at its tasting room in the town of Cromwell.
Then there's Peregrine, on the main road out of Queenstown in the Gibbston Valley, which was certified organic across its range of whites and pinot noir in 2017. Peregrine director Fraser McLachlan says being organic "is a no-brainer for us". "As a kid I sprayed herbicide [in the vineyard] but I didn't understand it, and now that we've converted to organic I wouldn't have it any other way. It's just as commercially viable as non-organics, once you get through the conversion process, but it's better for the environment and it's better for our staff, to know that they're not having to inhale or touch poisonous products, and know the soil is being looked after as well."
For Carrick, a small Bannockburn winery (www.carrick.co.nz), the need to care for the soil also prompted a move to organic and biodynamic practices. All its wines have been certified organic since 2011. "The soils here are really poor: they're old glacial loess, really sandy, high in minerals but low in organic matter," says Carrick winemaker Rosie Menzies. "So to encourage organic matter in the soil, organics is really important, as is biodynamics." Alongside pinot noirs, chardonnays and rieslings, Carrick also produces a surprisingly drinkable natural wine, the Billet Doux pinot noir – sample them at the winery's restaurant, which serves hearty fare such as slow-cooked lamb for lunch daily using produce from its kitchen garden.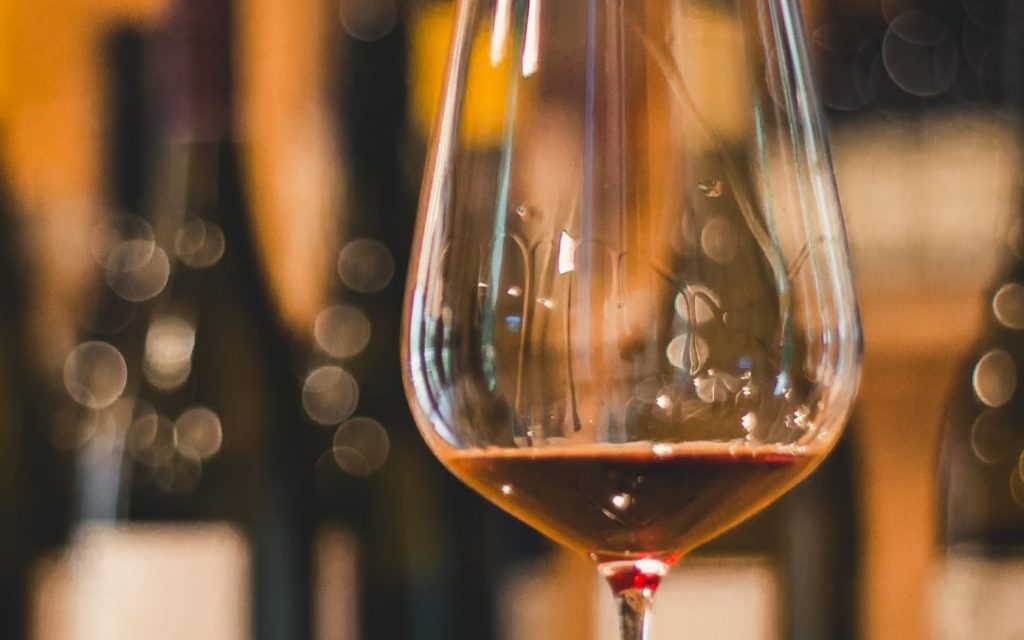 Alluxia Founder & Freelance Travel Writer Sally Scott was commission by International Traveller Magazine to write a 850+ word story on the Best Cellar Door Experiences in Queenstown. She chose Appellation Wine Tours to show her around the best of the Gibbston region. Read what she had to say here: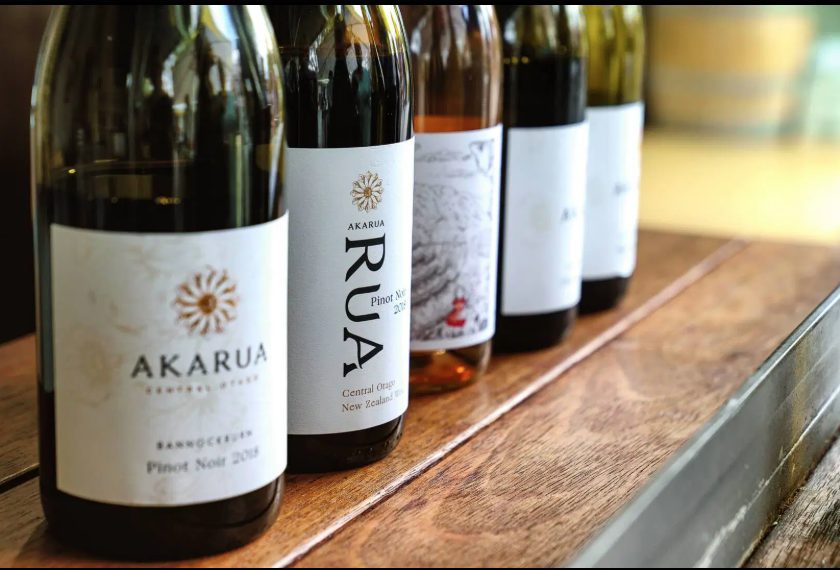 Where can you find La Dolce Vita? The Sweet Life can be found wherever you are in my opinion, not just in Italy. Recently I had an amazing chance to travel to New Zealand and wow they really live The Sweet Life there!
The area around Queenstown, New Zealand is surrounded by soaring snow capped mountains, glacier lakes and fiords but there is so much more to see and do. It's time to get out and enjoy the clean air and the amazing outdoor activities with awesome wine and food to boot!
Whether you drive yourself or hop on a group wine tour you'll find many amazing vineyards on the South Island. We toured the wine region of Central Otago and the Gibbston Valley with Appellation Wine Tours.
When travelling it helps to stay flexible in case the weather cancels your plans or someone gets sick. (Been there done that!!) Be flexible and have options just in case. This happened to us twice recently as inclement weather conditions grounded our helicopter trips to Milford Sound. Plan B! Drink wine.
Hard to believe but it happened again a few weeks later when my husband got very ill when we went to Nantucket, MA for the Christmas Stroll weekend and spent it in bed instead of out enjoying all the festivities.
We explored in the region around Queenstown and the gorgeous Kawarau Gorge where bungy jumping was born. OMG! They are crazy but what fun to watch. Oh yeah and the color of that water. SWEEEEEEET!
We learned this area faces North which at first totally confused us Northern hemisphere folks but enhances the wine by allowing the vines to ripen later with warm days and cool nights as well as sunshine all year around.
Our first stop was the boutique Kinross winery which has both a tasting room, a restaurant and cottages. Our wine advisor was incredibly knowledgeable and guided us through 6 wines from local producers without their own cellar doors. They featured wines from Coal Pit, Domaine Thomson, Hawkshead, Kinross, Valli and Wild Irishman and gave us the stories of each label and winemaker and why their wine was unique.
Wine pioneer, Grant Taylor was the force behind this wine region although wines were first planted here way back in 1864. Today, there are over 100 wine brands in this region. Taylor is one of New Zealand's most awarded Pinot Noir winemakers. Besides Italy's Brunello I am a huge fan of Pinot Noir!
Our next stop was Gibbston Valley Winery which again has both a a tasting room and a restaurant. People were just hanging out enjoying some spring sunshine. We got a tour through the vines and a wine tasting in the largest wine cave in New Zealand.
Near Lake Hayes was our third stop of the day. Akarua Wines and Kitchen by Artisan also has a tasting room and a restaurant. Let me just say the food is stunning and delicious! It is matched to the wines creating a lunch you'll never forget.
Akarua encompasses a small historic renovated cottage and lovely gardens that were just starting to bloom as it was early spring.
Not sure if you can have too much wine but all the nibbles kept us from getting tipsy 🙂
Just incredible food and wine to match. I was lucky enough to go here twice. Once for photography and then just to relax and enjoy. I highly recommend stopping in for breakfast, lunch or dinner and it's only 20 minutes from Queenstown.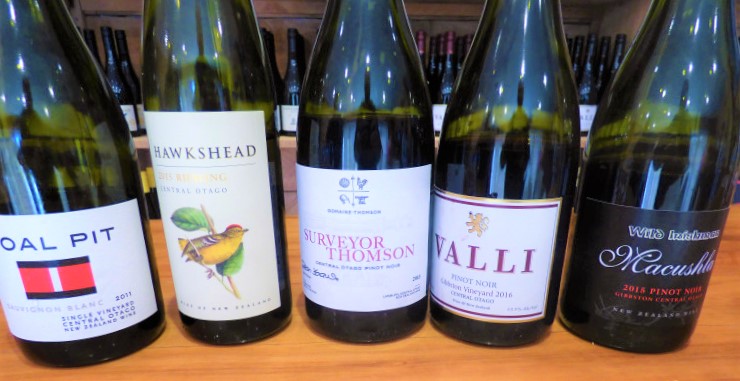 We love it when people either blog about us, or blog about the Central Otago Wine region. Its a win win for us, because it helps get this fantastic cool-climate wine region on the international radar. There are enough international award-winning wines coming from Central Otago, with vines only just reaching adolescence. Read here insightful and interesting blog on his recollection of the wines, the cellar doors, and of course, his experience on tour 🙂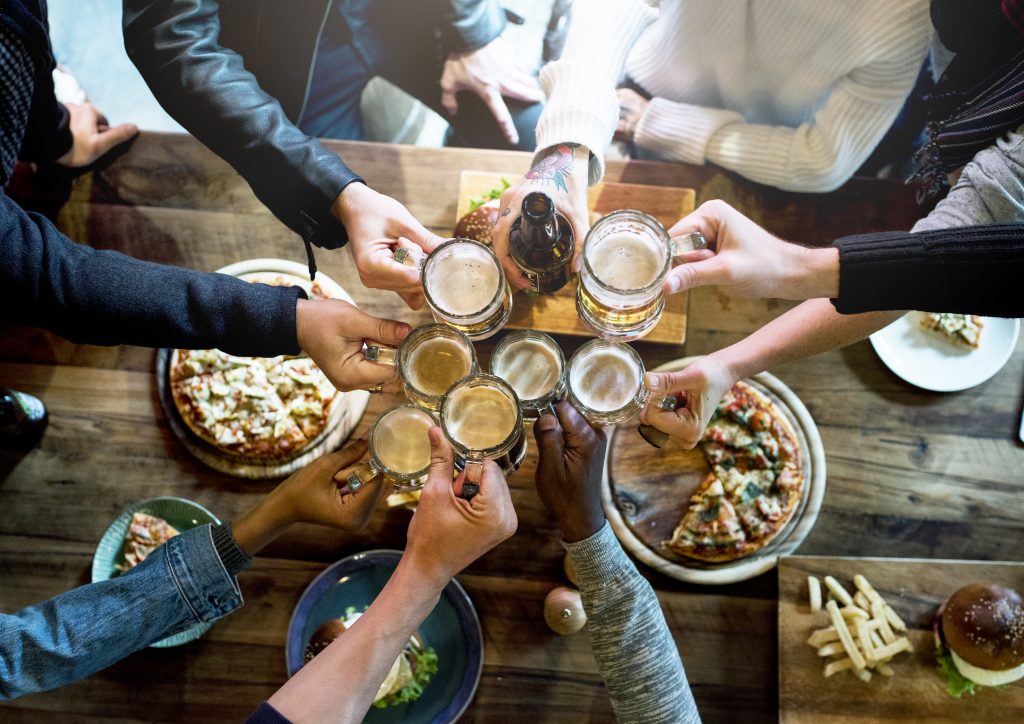 Only got a couple of days to get to know a new city? Our Big Five City Guides can help. We break each destination down into culture, history, dining, shopping and relaxation must-sees and dos. Adam Ford checks in from Queenstown in New Zealand…
At night the twinkling lights of Queenstown cascade down the lower reaches of the majestic Remarkables towards Lake Wakatipu like baubles on a quintessential Christmas tree.
While it's renowned as New Zealand's ski and adventure capital, Queenstown offers an effortless charm and understated sophistication that will appeal to just about anyone. From the stunning natural setting to the chalet-style architecture, cosmopolitan food and wine scene and a healthy serving of cultural attractions, there really is something for everyone here. Two million visitors a year can't be wrong.
For adrenalin-junkies looking to take full advantage of the high-octane, thrill-seeking, bone-jarring action on offer, you'll need a holiday budget that stretches further than a bungee cord over the Kawarau Gorge. There are lots of options. Just remember to leave enough time to join the mix of more sedate holiday makers down on the waterfront, gazing out at the impossibly blue waters of Lake Wakatipu. Sometimes the best things in life are indeed free.
Enjoy this Queenstown travel guide.
Ways to relax in Queenstown
Despite the fast and furious pace of the outdoor adventure scene, there are plenty of top things to do in Queenstown that will leave you feeling relaxed and revitalised.
What better way to relax and enjoy the many fine Pinot Noirs that hail from this neck of the woods, along with Chardonnays, Pinot Gris, Rieslings and Sav Blancs, than on a wine tour. You'll also get to see more of the stunning landscapes that make the region so special. Appellation Wine Tours offers day trips to several top cellar doors, including historic Chard Farm with its mountainside vineyard, and Gibbston Valley — home to New Zealand's biggest wine cave and a mighty fine cheesery.
Click here to read the full article.