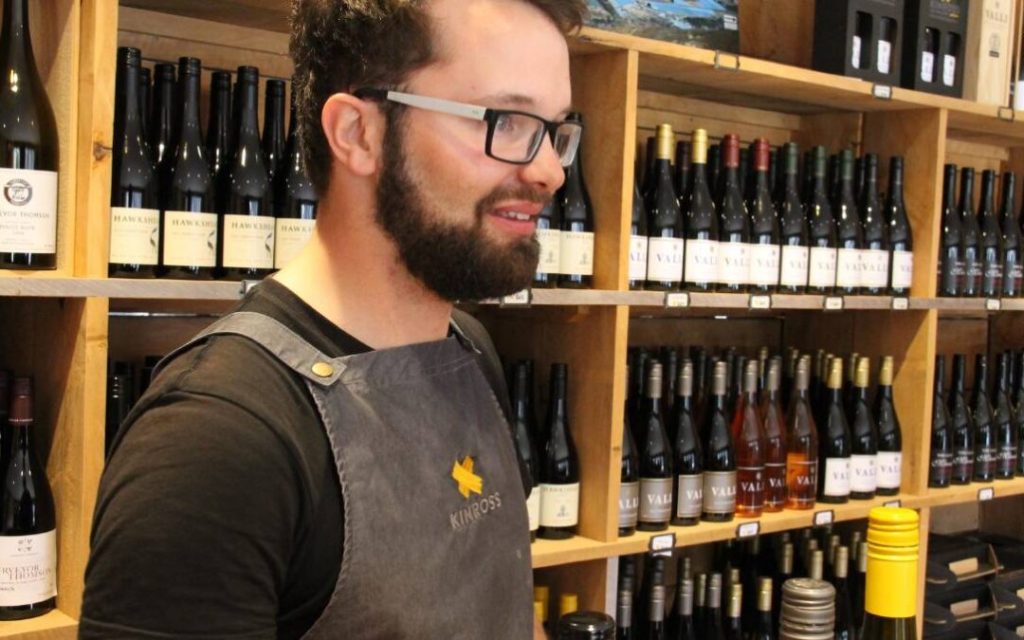 I must admit that I've never been game enough — or is it silly enough? — to go for a bungy jump, but I have flown into Queenstown.
Not that I found that so bad, despite the proximity of some pretty rugged terrain, though I'm told that when the clouds and turbulence close in it can get a bit hairy.
Actually the flight in is quite mesmerising on a near-fine Spring day, with peaks all the way from the South Island's west coast to Queenstown freshly dusted with snow and looking just simply gorgeous.
You suddenly realise that it's very different country to the rolling hills and flat plains of Central Western NSW where my journey had commenced very early the day before.
The jump off Kuwarau Gorge Suspension Bridge
And the next day I was driven right past the Kuwarau Gorge Suspension Bridge where AJ Hackett took bungy jumping to a commercial level in 1989 and gained worldwide notoriety for Queenstown.
I'm picked up from the airport by Roman Lee-Lo, the Director of Operations at the very classy lakeside Rees Hotel, and given a quick tour of the city, which I'm assured is going absolutely gangbusters, before joining him for dinner in the hotel's True South Dining Room, but that and the Felton Road wine dinner a few nights later are worthy of their own stories.
Next morning I'm met in the Rees foyer by Gavin Traill, one of Appellation Wine Tours most experienced guides, originally based in the UK but these days an old Queenstown hand.
Arrowtown … charming, historically significant.
The plan is to have a look in the morning at a range of local sites, for me to choose somewhere for lunch in the Queenstown tourist mecca of nearby historic Arrowtown, and then to try out a few Central Otago wineries in the afternoon.
All seems to go exactly according to plan, though I must admit to getting rather quickly blasé about the natural beauty of the city and its immediate surrounds. Friends who've absolutely fallen for the place are quite correct in their judgment.
The drive to our first stop, Lake Moke, is inspirational — more untrammelled, rugged snow-covered peaks, hills as green as Ireland's transposed against bright blue lakes, and still more snow-covered peaks.
Lake Moke itself is incredibly beautiful and peaceful — an isolated, largely uninhabited backwater with just a few campers offering the bones of civilisation.
Gavin Traill and Lake Moke … an inspirational stop.
It's reached along a very driveable stretch of dirt road but I reckon you'd have to know its whereabouts to find it. I only discover later that film director Jane Campion has a women's camp further along the lakeshore.
After this dose of beauty you think of anything subsequent as being a little bit ordinary, but it ain't necessarily so, as Normie Rowe used to croon.
I meet the affable, if slightly overwhelming American-born artist Thomas L Brown and tour his impressive studio, and I pause for a while and gawk at Lake Hayes, which is much larger than Lake Moke and is on the way to the substantial settlement of Arrowtown.
Kinross … a great tasting of wines by smaller growers.
Arrowtown is charming, historically significant for its gold-prospecting background and contains many of the passers-be-aware tourist trappings.
I choose Terra Mia, a jovial, family-run, more-than-passable, main-street Italian joint for lunch and down a pretty handy pizza with a couple of glasses of local rosé.
Then it's off, as part of a group of five rather than as a solo customer, on a Central Otago wine tasting.
The terrain around Queenstown … snowy mountains and green hills.
Not so long ago they reckoned that Central Otago was too cold for viticulture, but, though it's probably the world's most southerly wine region, it experiences quite hot, dry summers and has no problem ripening some of the world's best pinot noir.
One of the participants has been world-renowned film actor Sam Neill, who started his Two Paddocks venture in 1993.
These days, the area sports more than 40 significant vineyards and wineries, three of which I covered that afternoon — Akarua Wines, Gibbston Valley and Kinross.
Kinross … a great tasting of wines by smaller growers.
The latter was certainly the most interesting, acting as cellar door for a number of Central Otago's smaller producers.
For a former winemaker, it was a bit of a 'dog-in-a-forest exercise' of what to try next but I think it was Grant Taylor's pinots from Valli Vineyards that really set the tastebuds thinking and chattering.
He's won the title of producing the world's best pinot noir an unprecedented four times in London in respected international competition and it's quite obviously world-class red.
A sip certainly set the scene for the following night's degustation dinner at the Rees Hotel and a line-up of Central Otago pinots from Felton Road, one of the region's top producers of the variety.
John Rozentals was a guest of the Rees Hotel and Queenstown Tourism.